Pryme Thyme Newsletter
September/October 1999
Hi everyone:
That bewitching, cooler time of the year is upon us. The stars are bright and the night air is crisp and cool here. I'm absolutely convinced that we are a whole month ahead of ourselves in the weather department here in North Eastern Ohio. This is our Indian Summer we are experiencing in the first part of September. The geese have started flying and they never do until the end of the month. That means we will probably have snow here in the end of October the beginning of November. During the middle of August the summer birds started to gather and fly. They generally don't do that until the middle of September. We will have to wait and see and hope there is no frost until at least October. We travel to Michigan to perform in the Michigan Renaissance Festival until the end of September and I just don't have the time to harvest my herbs right now.
This issue doesn't have many articles, sorry but I have been traveling. There is an article on Apples with lots of yummy recipes. There is an article on earaches and remedies to help ease their pain. We just tested a lot of these remedies recently - and to my dismay. Another article is on Harvesting your Herbs and Vegetables. There is one more to celebrate this spooky time of year called Halloween Treats.
Due to my homeschooling, work, performing and writing duties (whew), I will no longer be doing Pryme Thyme as an every other month kind of thing, starting in January 2000. It's just getting to be too much as you can see since I didn't get it out the first of the month this month. Instead I will do quarterly issues (3 months at a time) and I could use some help from you readers out there. A little article would be greatly appreciated. Just send it to me at
starsprt@quixnet.net
Please note the change in email address. I will also be accepting advertisers in 2000. A fee list will be presented in November for anyone who might be interested. (Those textbooks cost a fortune) It won't be unreasonable at all.
Have a happy autumn
Debbie

The Versatile Apple
Apples have been in existence as long as mankind. They have been villianized in the Biblical account of the Garden of Eden being depicted as the fruit of knowledge; the one Eve wasn't supposed to pick. Remains of apples have been found and have been dated back to the prehistoric age. There is even evidence that apples were sun dried for preservation purposes during the stone and iron ages in Europe. It is thought that this versatile little fruit may have its origin somewhere in South Western Asia.
The existence of apples is recorded in ancient China, Egypt and Babylon where they were cultivated as a crop. King Solomon considered the apple a health food. An old saying, "An apple a day keeps the doctor away," was considered a true statement in his court.
Roman soldiers introduced apples to Britain during their invasion. Greeks and Romans both related the apple to myths symbolizing love and beauty. This is from where the phrase "the apple of our eye" comes.
Settlers coming to America brought seeds of the apple with them. Apples were planted and harvested by the Pilgrims. Orchards were planted in the American South. George Washington and Thomas Jefferson were some of the famous American apple growers. The Pennsylvania Dutch became experts at growing and using the apple. They dried the fruit, calling it schnitz, to later be used as filling for pies, in making cobblers and other sweet delicacies. They also produced apple cider.
Soon apples began to take a trek into the American West due to a legendary figure named John Chapman, better known as Johnnie Appleseed. This man was not the person usually depicted as wearing rages and a cooking pot for a hat, which is what most folklorists would have us believe. Instead, he was a skilled nurseryman. John Chapman was born in Massachusetts in 1774 and was one of 10 children. In his twenties he left home and traveled westward planting many orchards throughout the Midwest from seeds he bough at a cider mill in Pennsylvania.
John Chapman owned many tracts of land in Ohio and Indiana. He built up orchards on his land and sold or gave away trees to settlers. At the time there was a law that stated newly established homesteads must plant 50 apple trees in their first year. Transportation conditions were poor at this time and the government decided that if the settlers could not get out to obtain food, at least they would have apples to eat.
Johnny "Appleseed" Chapman died in 1845 in Fort Wayne, Indiana.
Believe it or not, apples are a member of the rose family. Take a good look at the blossoms on a tree and you can see the similarities between it and an old-style single rose.
Today there are more than 7000 varieties of apples and they are grown around the world. They come in different colors (green, red and yellow) and different flavors (sweet to tart). They even have varying textures from soft and mushy to firm and crunchy. Here are a few varieties and their best uses:
| | | | | | |
| --- | --- | --- | --- | --- | --- |
| Fresh-raw | Applesauce | Pies | Baking | Freezing | Canning |
| McIntosh | Golden Delicious | Cortland | Jonathan | Jonathan | Cortland |
| Cortland | Melrose | Jonathan | Golden Delicious | Golden Delicious | Jonathan |
| Jonathan | Yellow Transparent | Grimses Golden | Stayman Winsap | Stayman Winsap | Melrose |
| Red Delicious | McIntosh | Melrose | Rome Beauty | Red Delicious | McIntosh |
| Stayman Winsap | Cortland | Rome Beauty | McIntosh | Grimes Golden | Stayman Winsap |
| Melrose | Jonahthan | McIntosh | Cortland | McIntosh | |
| Franklin | Grimes Golden | Yellow Transparent | Grimes Golden | | |
| Prima | Stayman Winesap | Golden Delicious | Melrose | | |
| | Rome Beauty | Stayman Winesap | | | |
| | Lodi | Lodi | | | |
Apples are available fresh in the US July through August (called summer apples) and September through November (called winter apples) Generally they are available year round.

Due to a pesticide scare a few years ago, it is probably best if you wash apples well before eating. Wash them thoroughly even if you are going to peel them. It is said that some pesticides can penetrate the fruit through the skin, so washing in a mild solution of Bleach and rinsing would be advisable.

Apples pie filling can be made and canned or frozen for winter use. See the chart for best apple uses and preserve your own pie filling.

You will for 1 quart:

3 ˝ c blanched sliced apples

3/4 c sugar

1/4 c Clear Jel (Pectin)

˝ tsp cinnamon

˝ c cold water

3/4 c apple cider

2 T lemon juice

1/8 tsp nutmeg (optional)
1. Wash, peel and core apples. Slice 1/2" wide and place in water containing lemon juice to prevent browning

2. Remove slices from lemon water and place in boiling water in a large pot. Boil for 1 minute after the water returns to a boil. (If making more than one quart at a time only blanch 6 c of apple slices in 1 gallon of water at a time)

3. In another large pot combine sugar, Clear Jel, and cinnamon with cold water and cider. Add nutmeg if desired.

4. Stir and cook over mediumheat until thickened and bubbly

5. Add lemon juice and boil 1 minute stirring constantly

6. Fold in drained apple slices and immediately fill jar leaving 1" head space. Place lids on and process in a hot packer for 25 minutes
If you wish to freeze this mixture, let it cool a bit and ladle into large freezer bags and freeze.
Below is a table explaining some weight and modes of measurements of apples:
| | |
| --- | --- |
| 1 lb = | 3 medium apples or 2 cups sliced apples |
| 2 lbs = | 8-9 medium apples or will make 1 - 9" apple pie |
| 1 peck = | 10-12 lbs of apples, consisting of 32 medium apples and will make 3-4 9: apple pies or 4 canned quarts |
| 1 bushel = | 42-48 lbs of apples, consisting of 126 medium apples and will make 15 9" pies or 16-20 canned quarts |
Apples are good for you just as King Solomen believed. They contain no fat, cholesterol or sodium. They do contain 17 grams potassium, 8% of daily requirement for Vitamin C, 5 grams dietary fiber and 80 calories.
Raw apples can be safely stored for months in a cool dark place such as a cellar. Temperature should not go below 28 degrees F. If you refrigerate your apples, store them in a plastic bag with a wet paper towel inside to avoid dehydration
Now for the recipes:
APPLE SAUCE
1 peck apples, peeled and cored
˝ c water
Cut apple in to small slices and place in a heavy pan with water. Bring to a boil and then turn to a high simmer for about 20 minutes. If the mixture looks to be a bit dry add more water. Mixture will thicken. After slices are very thin and mixture is thickened, remove from heat and with a whisk, whisk the mixture smooth. To make it extra smooth, put it through the blender.
Variations:
1. Add ˝ c sugar, no more. It tastes different hot than cold and if more sugar is added, it will taste too sweet when cool.
2. Add a handful of raisins.
3. Add about 10 candy cinnamon hearts or ˝ tsp of ground cinnamon.
APPLE PANCAKES
4 T unsalted butter
3 c thinly sliced apples
1-1/2 lemons (zest and juice)
4 large eggs
1 c flour (sifted, then measured)
1 tsp salt
2 T sugar
1 c milk
6 T melted butter
confectioners sugar
Preheat oven to 425 degrees. Coat 2 large nonstick, ovenproof skillets with butter.
In a bowl place apple slices, lemon zest, and juice and mix carefully.
In a mixing bowl beat eggs until fluffy. Add flour salt and sugar alternately with the milk. Beat until the mixture is smooth. Evenly divide the batter between the 2 skillets. Cover the batter with apple/lemon mixture. Pour over the 2 T of melted butter using 1 T per skillet. Place skillets on middle shelf of oven. Bake 15 to 20 minutes. Pancakes are done when puffed and a golden brown. Sprinkle the top with remaining 4 T melted butter. Transfer to a warm platter and sprinkle with confectioners sugar. Each pancake can be cut into 6 to 8 wedges. Serve with preserves or whipped cream
Scalloped Apples
5-6 tart apples, peeled and cored, cut into slices
1/2c sugar
6 T butter
1 T cinnamon
1/8 tsp nutmeg
Melt butter in a skillet. Pour in apple slices. Sprinkle on the sugar, cinnamon and nutmeg. Fry covered, on medium heat turning frequently. After 15 to 20 minutes they should be done. Serve with pork, chicken, over pancakes, or on vanilla ice cream
Quick Apple Butter
8 c apples, peeled, chopped
1 c fresh apple cider
1/3 c sugar (per cup of sauce)
2 whole cinnamon sticks
˝ tsp whole cloves
˝ tsp grated allspice
Cook apples in cider over medium heat until soft. Place in blender or food processor a little bit at a time until blended smooth. Place in a large Dutch oven (oven proof) or large casserole. Add 1/3 c sugar for every cup of sauce that is put into the Dutch oven or casserole.
In a cheese cloth, place spices. Tie of and put into the sauce. Place in oven and bake at 300 degrees for 1 hour. Apple butter should be thick and rich. Remove one spoonful of the sauce and drop onto a dish. If a puddle of juice forms around it in the next few seconds the sauce is not done yet. Watch carefully, if the sauce is cooked too long it gets runny and over spicy.
Place butter in sterile jars and process 10 minutes in a boiling water bath.
Apple Chutney
3 lbs apples, peeled, cored, and chopped
1-1/2 C white vinegar
2 tsp ground coriander
2 tsp ground ginger
2 tsp cinnamon
2 tsp dry mustard
2 tsp peppercorns, tied in a cheesecloth
˝ c raisins
2 c brown sugar
Peel Core and chop apples and place them in a large saucepan.
In a small saucepan combine vinegar and spices. Bring to a boil and cook for one minute.
Add vinegar to apples and combine well. Add raisins and brown sugar and bring to a boil. Lower the heat and simmer, stirring occasionally for 40 minutes until the fruit is tender and the chutney is thick. Remove the cheesecloth with peppercorns and pour into sterilized jars and seal. Makes about 5 - 8 oz jars
Apple Bread
1 c vegetable oil
3 eggs
2 c granulated sugar
1 tsp vanilla
3 c diced apples
3 c all-purpose flour
1 tsp cinnamon
1 tsp baking soda
1 tsp salt
1 c chopped nuts (optional)
In a large bowl combine oil, eggs, sugar and vanilla. Set aside. Sift together the flour, cinnamon, baking soda and salt. Add dry ingredients to oil mixture gradually. Add apples and nuts. Bake in 2 regular loaf pans for 1-1/2 hours at 300 degrees F. Cool 10 minutes and remove from pan. Sprinkle with granulated or confectioners sugar.
Apple Chicken
3 skinless, boneless chicken breasts - halved (6 pieces)
1 small onion, cut in medium pieces
2 apples, sliced
salt
black pepper
1/4 tsp cinnamon
1 clove garlic, chopped
2 T honey
1 c apple juice
Brown chicken in a skillet. Transfer to a baking dish and add salt and pepper to taste and cinnamon. Add garlic. Cover with apple slices. Drizzle honey over all and add apple juice. Bake in 375 degree F oven about ˝ hour.
Pork with Apples
3 medium Granny Smith apples, peeled, cored, and sliced
1 small Vidalia or sweet onion, halved and sliced thin
2 T lemon juice
1 clove garlic, sliced thin
1 heaping tsp dried thyme or 1 tsp fresh thyme
˝ tsp powered ginger
salt and pepper to taste
2 T butter
Gently sauté all of the above in a Dutch Oven. When apples are tender set aside.
In a skillet sauté the following:
4 boneless (loin) pork chops
pepper to taste
Sauté on both sides until almost done. Remove from heat and slice into 1/4 inch thick strips. Meanwhile, deglaze the pan with a splash of lemon juice or white wine. Place meat in Dutch Oven with apple mixture with 2 T of maple syrup.
Cook over low heat about 15 minutes or until pork is done. If desired, thicken with a little cornstarch. Serve over egg noodles.
Baked Apples
6 cooking apples (tart)
1c brown sugar
˝ tsp cinnamon
1/4 c. raisins
butter
Peel the top and bottom of the apples leaving a strip of skin around the middle. Core apples. Place them in a non-stick sprayed baking pan or 9 qt casserole.
Combine brown sugar, cinnamon and raisins. Stuff this mixture into each of the cavities created by removing the cores from the apples. Place a pat of butter on each apple and bake at 350 degrees F until the apple is soft. Test by poking with a fork. About 45 minutes to 1 hour.
* Depending on the size of your apples you may need more or less of the brown sugar mixture.
** If apples refuse to sit upright just cut off the bottom flat.
Apple Cake with Frosting
1-1/2 c vegetable oil
2 c sugar
3 eggs
3 c flour
1-1/2 tsp baking soda
˝ tsp salt
1-1/2 tsp cinnamon
3 c apples, chopped and peeled
1 c pecans
1 tsp vanilla
In a mixing bowl beat oil, sugar and eggs. Add the rest of the ingredients and beat well. Pour into a greased 13x9 inch baking pan and bake at 350 degrees F for 55 to 60 minutes. Frost cake when slightly cooled, not when totally cool.
FROSTING:
˝ c butter
˝ tsp salt
1 c firmly packed brown sugar
2 T evaporated milk
confectioner's sugar
Place all ingredients in a saucepan and heat to melt butter and dissolve sugar. Add confectioner's sugar to mixture to thicken to desired spreading consistency.
Apple Bars
3/4 c flour
˝ tsp baking powder
1/4 tsp baking soda
˝ tsp ground ginger
1/4 tsp ground nutmeg
1/3 c vegetable shortening
3/4 c granulated sugar
2 large eggs
1 c apples, peeled and diced
TOPPING
1-1/2 tsp granulated sugar
˝ tsp ground cinnamon
Preheat oven to 350 degrees F. In a bowl sift flour, baking powder, baking soda, ginger and nutmeg.
In a large bowl, cream the shortening and sugar. Beat in the eggs. Gradually blend in the dry ingredients. Fold in the apples. Spread dough evenly in an ungreased 9" square baking pan.
In a small bowl combine topping ingredients and sprinkle evenly over the dough. Bake 25 to 30 minutes or until firm to the touch. Let cool in pan on a rack before cutting into bars.
Apple Dumplings
2 c flour
1 tsp salt
2 tsp baking powder
1/2-3/4 c vegetable shortening (a little more than ˝ but not quite 3/4)
˝ c milk
6 apples, peeled and cored
n a bowl combine flour, salt, and baking powder. Add shortening and cut like pie dough until it becomes crumbly. Add milk and mix well. Take a piece of dough (about 3 oz) and roll between wax paper into an 8" square. Place apple in center of square and wrap dough around it pinching at the top to secure. Place dumpling on a freezer tray and wrap in plastic wrap if you wish to freeze. After they are frozen place them in a large freezer bag. These will keep frozen for quite some time.
If you wish to make them right away, place in a baking dish and make the sauce.
SAUCE
2-1/4 c brown sugar, packed
1-1/2 c water
1-1/2 T vanilla
3 T butter or margarine
In a saucepan place brown sugar and water. Bring to a boil. Remove from heat and add vanilla and butter. Stir til melted. Pour over dumplings and bake in a 425 degree F oven for 40 to 45 minutes.
If using frozen dumplings take out of the freezer 1 to 1-1/2 hours before baking so they thaw.
Apple Pudding
6 medium apples
2 T butter
1 c sugar
2 T ground cinnamon
butter
Peel apples. Slice very thin and put one layer of slices in a greased 9x9 inch baking dish.
In a small bowl combine cinnamon and sugar. Sprinkle apples liberally with sugar, then put another layer of apple slices on top. Repeat until all apples and sugar are used with the top layer being sugar. Dot with butter.
Cover the dish with foil and bake at 300 degrees F for 2 hours. Let cool. This will turn out like a mold of gelatin. Serve in squares topped with whipped cream.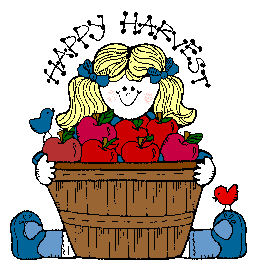 HAPPY HALLOWEEN

Halloween is a fun time of year for all ages. It can also be a frightening time for those who can't laugh at their fears. It's a time of jack-o-lanterns, witches, ghosts, goblins, vampires, werewolves and other goulish characters. It's probably a good think to learn what attracts these specters and what can keep them away. I hope that a few of my friends who profess to be witches realize that this is being done all in fun. I don't want any of them to get insulted, that is not my intent. This is only folklore.

Of course, everyone knows that garlic repels vampires. Wearing a necklace of interwoven garlic cloves will certainly keep the big bats away. It will probably keep everyone else away too.

Rue was worn to guard against werewolves.

Ghosts and Goblins were said to be attracted by some plants and herbs while others were supposed to be deterrents. Heather was used to conjure ghosts and lavender was carried in order to have the ability to see them. There were many deterrents to keep ghosts and goblins away. Cotton, planted or scattered in the yard would keep ghosts from property. Agrimony and Juniper was used as protection against ghosts. Larkspur and St. John's Wort also kept these specters at bay.

Many plants and herbs also affected witches. Trees, in particular, attracted witches. They were said to have danced under the branches of the oak, pear and walnut. Witches were thought to live in the elder tree. The sap of this tree ran red and when cut it was thought to be the blood of witches. Witches brooms were traditionally bound with a willow branch. A legend tells that witches rode upon stalks of ragwort and midnight during the days of the persecutions. Agrimony, at one time, was used to detect the presence of witches.

Halloween parties are a way of celebrating this creepy time of year. It's a time to have great fun and there are a great many treats to be had. Here are just a few Halloween goodies:

VAMPIRE PUNCH

6 c cranberry juice

6 c apple cider

1-2 liter bottle ginger ale

Raspberry sherbet

Combine the cranberry juice and apple cider in a punch bowl. Add the ginger ale and drop in Raspberry sherbet.

VARIATIONS: Instead of raspberry sherbet you can float orange slices on top. Or you can freeze water in a disposable rubber glove, remove the glove and float in the punch.

ICE CREAM WITCHES

8 sugar cones, chocolate if you can find them

1 pint ice cream (mint chocolate chip is good)

8 thin, round chocolate wafers

1 can chocolate frosting, or if you make your own about 1/2 c

Black shoestring licorice

Chocolate chips

Candy corn

Red hot or cinnamon candy

Spread frosting on one chocolate wafer and press a cone on top to make a hat, set aside. Line a cookie sheet with waxed paper and using an icecream scoop, drop individual "heads" about 3 to 4 inches apart. Cut pieces of licorice for hair and place on the icecream head. Add chocolate chip eyes, a candy corn nose and red hot mouth. Place each with a hat pressing down slightly so it won't fall off and freeze for at least two hours.

Makes 8

HALLOWEEN RICE CEREAL TREATS

3 T butter

25 large marshmallows

5 c chocolate flavored rice cereal

Halloween colored M&M's

Melt butter and marshmallows in large saucepan over medium heat. Place chocolate rice cereal in a large bowl and pour the butter/marshmallow mixture over top. Stir to combine well. Wait until the mixture cools a little, so it is still pliable but not hot and add the M&M's. Mix well and turn out into a 9 x 13-inch cake pan. Press down. Cool and cut in squares.

JACK-O-LANTERN SANDWITCHES

English Muffins

Balonie

Cheese in a can

Separate and toast English Muffin halves. Squirt a little cheese onto the muffin and place a piece of balonie on top. Press down to secure. Using the cheese in a can form triangle eyes, a triangle nose and a toothy grin.

The following recipes I got from Soar's recipe index at

http://soar.Berkeley.EDU/recipes/

Just type in Halloween in the search and you will get over 100 halloween recipes. Some are pretty disgusting but fun.

Crispy Caterpillar Cocoons Recipe

8 ounces Tube refrigerated crescent Rolls

8 Brown & serve sausages

1 Squeeze bottle yellow Mustard

-----TOOLS-----

Frying pan

Metal tongs

Paper towels

Knife

Cutting

Carrot peeler

Cookie sheet

With an adult's help, preheat the oven according to directions on crescent roll package. Prepare the sausages according to package directions. Use tongs to remove the cooked sausages from the frying pan and place them on paper towels. Allow them to cool for 10-15 minutes. With an adult's help, carefully cut the sausages in half lengthwise. Then use the rounded tip of a carrot peeler to scoop out a long, shallow trough down the length of each half. Squeeze a thin line of mustard into each through. Separate the crescent roll dough into its precut triangle pieces, and lay them flat on an ungreased cookie sheet. To form insect larva, take two sausage halves and, with their mustard sides touching, put them together to form a whole. Place a whole larva on a baking sheet and bake according to package instructions. (Allow the little buggers to cool 15-20 minutes before chowing down on their tender torsos. Serves 4 goo gobblers. From the Book: Gross Grub by Cheryl Porter Random House ISBN 0-679-86693-0 Shared by Carolyn Shaw 10-95

Deviled Mice

8 Eggs

4 1/2 tablespoons Mayonnaise

6 large Lettuce leaves

16 Pimento stuffed olives

1 tablespoon Chocolate sprinkles

-----TOOLS-----

lg Saucepan

Knife

Bowl

Fork

64 Toothpicks

Platter

Gently place the eggs in a saucepan and fill it with water until the eggs are just covered. With an adult's help, bring the water to a boil over high heat. Turn the heat down to medium and allow to simmer for 10 minutes. Remove the pan from the heat and carefully drain off the hot water into the sink. Cover the eggs with cold water and set aside for five minutes. Gently crack the eggs against a hard surface, then carefully peel off the shells. Slice each egg in half lengthwise. With clean fingers, scoop out the yolks and put them in a small bowl. Mash the yolks with a fork until they are crumbly. Add mayonnaise and blend. Carefully fill the empty egg whites with yolk mixture. Cover a platter with lettuce leaves, setting a leaf or two aside for garnish. Arrange the egg halves, YOLK SIDE DOWN, on the leaves. These are your mice bodies. To give them each eyes and a nose, pull the pimento out of an olive and cut it into three small With an adults help, cut thirty two thin, lengthwise strips from several of the green olives. Stick two of these strips end to end onto the back end of the mouse to form the tail. Out of the remaining olives, cut thirty two small triangular ear pieces. To garnish: Tear small pieces of lettuce and position in front of the mice's mouths as if they have been noshing. As a final touch, heap a pile of mouse droppings (chocolate sprinkles) on the platter to re-create an authentically tidy mouse toilette. Serve From the Book: Gross Grub by Cheryl Porter Random House ISBN 0-679-86693-0 Shared by Carolyn Shaw 10-95

You need to read the following recipes to your guests AFTER they have eaten this, or if you are adventurous, read it before

Halloween Chili

1 1/4 Pounds ground goblin gizzards (ground beef 15% fat)

1 Medium eye of Cyclops (onion)

1 15 Oz. Can soft shelled beetles (kidney beans)

1 28 Oz. Can blood of bat (V-8 juice)

1/8 Teaspoon pureed wasp (prepared mustard)

1/4 Teaspoon common dried weed (oregano)

1 Dash Redtailed hawk toenails (crushed red pepper)

2 Teaspoons ground sumac blossom (chili powder)

1 Teaspoon hemlock (honey or sugar)

1/2 Cup fresh grubs (sliced celery)

1 Tablespoon eye of Newt (pearled barley)

1 Tablespoon dried maggots (uncooked rice)

Water from a stagnant pond (tap water)

Preparation : Substitutions are in parenthesis. Best made during the last phase of the moon, if that is not possible, just do the best you can in a softly lighted kitchen after dark. Brown the gizzards in an iron cauldron over a fire made from the siding off of a haunted house, add chopped eye of cyclops and simmer until the pieces of eye become translucent again, add blood of bat, and soft shelled beetles, bring to a slow bubbling boil. At this time, add the common weed, maggots, toenails, sumac, grubs, hemlock, eye of newt and the pureed wasp. As it cooks you may want to adjust the consistency with pond water. You can tell it is done when the eye of newt swells and the vertical tan colored 'cats eye' appears on one side.

Halloween Snack Mix

1/2 Cup blood drops (red hots)

1/2 Cup cats eyes (blanched almonds) or (gum drops)

1/2 Cup cats claws (sunflower seeds)

1 Cup chicken toenails (candy corn)

1 Cup colored flies (M & M's)

1 Cup butterfly wings (corn chips)

1 Cup ants (raisins)

1 Cup earthworms (cheese curls)

1 Cup cobwebs (Triscuits) or (Golden Grahams)

1 Cup snakes eyes (peanuts)

1 Cup bats bones (shoestring potatoes)

Preparation : Mix together in a large bowl. Serve with several pints of blood (cherry punch).

Have fun this Halloween and stay safe!

Earache

Remedies

Earaches are probably one of the most uncomfortable problems one can have. It unsettles the stomach, brings us off balance and just plain hurts. In the 18th century opium was used to relieve earaches. Later on Cotton soaked with sweet oil and paregoric was prescribed. Since those substances are illegal, we must find other alternatives to treating an earache.

First, if your earache is extremely painful and brought on by a cold or flu, please seek professional medical treatment. Also, if the earache is not eased by anything or continues for more than one day, seek medical help. Do not use these remedies on children. Earaches can be serious especially in babies. Go to a doctor instead.

Slaves used to take a cockroach, cut it in two and apply it to the ear. I'm not sure I would use that remedy, legal or not! In an 1844 article, readers were told to take the juice of mountain sage, oil of fennel or oil of olives and mix together. They were to place 3 drops in the affected ear for 3 nights in a row. An 1866 account suggests to put a clove of garlic or roasted onion into the ear as warm as could be borne. Then a brick should be heated and wrapped in cotton applying it to the side of the head of the sore ear. While doing this you should soak feet in warm water and when the feet are removed and dried a roasted onion should be bound to them over night. (This works for a cold, really it does). An article dated 1876 prescribes taking a bit of cotton batting (the kind inside quilts) and sprinkling black pepper on it. Gather it up and tie it, dip in sweet oil and insert in the ear. Put a flannel bandage over the head to keep it warm. It was said to give immediate relief.

The heat from a hand held hair drying seems to give relief from an earache if only for a little while. Just be careful you don't burn your ear. Heat in general helps. A heating pad held to the ear eases the pain but again, watch how hot you get it so you don't burn your ear or the side of your face.

Here are some other natural remedies that are good to use today:
Warm olive oil and put several drops in the ear. Place a piece of sterile cotton in the ear.

Heat some honey and place a few warm drops in the ear. Place sterile cotton in the ear after application

Puncture a garlic oil capsule and squeeze the contents into the ear plugging it with cotton Earache should be better in about 1/2 hour. If not go to the doctor and try to explain why your ear smells like garlic.

Combine 4 drops of onion juice with 1 tsp of warm olive oil. Place 3 drops in ear in morning and 3 drops in the evening. Plug with cotton.
Hopefully you won't have to use these remedies for earaches in the future. But if you do, I would seriously avoid the cockroach remedy. One of the other, more modern remedies should give you relief.
"Nature has given man one tongue, but two ears, that we may hear twice as much as we speak."
EPICTETUS

A FEW HARVEST NOTES
Well, it is that time of year. Time to get out the canning jars, freezer bags, dehydrator and any other parafinalia that will preserve our gardens. The frosts are near at hand in the north and the harvest must be brought in soon.
Basil can be harvested at any time. Take the entire plant before the first frost. Basil can be air dried. (It turns a black color) It can be dried in the microwave by placing leaves on a paper towel (don't let them touch), placing another paper towel over top, and microwave on high for 1 minute. Microwave at 50% power in 30 second intervals until the leaves feel crunchy. Let cool and put in a jar. Basil can be frozen in freezer bags. It tends to get a little slimy when thawed so make sure it is used in soups or stews. It can also be stored in oil or vinegar.
Beebalm or Monarda can be cut right after it blooms. Cut what is left before the first frost. Both leaves and flowers can be dried. Strip leaves from stems and lay them to dry in a basket 3 days in a shady area. If they haven't dried by that time place them in the oven under low heat and keep checking. Flowers will take a bit longer to dry. Store in jars or airtight bags.
Calendula or Pot Marigold can be harvested any time, but make sure to pick the flowers before the first frost. Pull off each petal and place on newspaper in a dry dark place. Do not place on screens since the petals will stick. They will dry in a few days and place in airtight containers.
Catnip leaves and flowering tops can be harvested and air dried by hanging upside-down until dry.
Chamomile Harvest flowers and dry in a basket. Store in airtight containers.
Chives can be dried but chives are better fresh. Bring a bit in for the winter to grow on your windowsill. You can freeze chives for use in soups and stews.
Dill weed and seed can both be harvested. Harvest seeds when the flower matures, about 2 to 3 weeks after blossoming. Place the seed heads with a stem in a brown paper bag and tie the bag shut over the stem. Hang for about 2 weeks then shake the seeds into the bag, remove the stems and pour seeds into an airtight container. The Weed can be air dried by hanging upside-down or place in a dehydrator with a screen for a few hours or overnight.
Fennel is totally edible, every part can be consumed. The leaves can be air dried or frozen. Watch the seeds and when they turn from a yellowish green to a brown they are ready to harvest. Place a brown paper bag carefully over the tops of the plant and tie shut around the stems. Cut the stems and hang upside-down to air dry. After about 2 weeks shake the seeds into the bag, remove the stems and put in an airtight container.
Garlic is ready to harvest when the tops turn brown. Place harvested bulbs on newspaper for a few days to dry, shake dirt free and braid to hang in the pantry and use at will.
Horehound (used in cough remedies), should be harvested during its first year, the second year it will not produce flowers and will not be of any benefit. Take about the top third of the plant and hang bunches upside-down. When they are dry remove leaves from stems, chop them and place in airtight container. Horehound candy can also be made to preserve this herb and use for coughs and sore throats:
2 c fresh horehound, including leaves, stems and flowers (You can use 1 c dried)
2-1/2 qt water
3 c brown sugar
1/2 c corn syrup
1 tsp cream of tartar
1 tsp butter
1 tsp fresh lemon juice
In a large saucepan cover horehound with water. Bring to a boil and simmer 10 minutes. Strain through cheese cloth or through a coffee filter rubberbanded to the mouth of a wide mouth jar. Set aside for a few hours.
Ladle 2 c of horehound infusion into a large kettle. Add brown sugar, corn syrup, and cream of tartar. Boil stirring often until mixture reaches the temperature of 240 degrees F. Add butter. Continue boiling until temperature reaches 300 degrees F. (hard crack). Remove from heat and add lemon juice. Pour at once into a buttered 8 inch square pan. As the candy cools, score it with a knife into squares. Remove from pan as soon as it is cool and store in plastic bags.
Lemon Verbena is very susceptible to the cold so make sure you bring it in during the winter. It will loose most of its leaves but if you keep it watered it will come back the following year. You can air dry Verbena leaves on a screen or in a basket and then store in airtight containers.
Marjoram is good air dried. Just tie little bunches to dry and then remove the leaves to store in airtight containers. It can also be frozen.
Mints can be dried but are better used fresh. They can be frozen as well but tend to loose some of their flavor. If you want to make tea, the frozen is better than the dried.
Oregano can be cut back almost to the ground before a frost. It can be dried or frozen.
Parsley needs to be quick dried. If you have an oven with a pilot light that stays on all the time, place the parsley on a cookie sheet and place inside for a few days mixing the sprigs around ever once in awhile. If you have electronic pilot lights or an electric oven put it on the lowest setting, place your parsley in on cookie sheets and leave the door of the oven open a crack. Check often stirring around as parsley tastes bitter if overdone. Parsley can also be frozen.
Rosemary can be overwintered and used during the winter by placing in a cool place that doesn't get direct sun. You must water and spray water on the plant on a regular basis. Rosemary can be dried by placing the needles on newspaper and air drying or it can be frozen. Store as, like everything else, in an airtight container.
Sage leaves can be dried easily. Take the leaves from the stems after hanging to dry and store in air tight containers. Sage has a much stronger flavor when dried. It can also be frozen.
Savory can be air dried by laying on newspaper in a shady area. When they dry in about 2 days store in an airtight container. Savory can also be frozen.
Scented Geraniums are best used in cooking fresh. Bring them in and cut them back. They need a sunny place or a grow light to survive over the winter. Dry the leaves on newspaper to use in potpourri blends.
Thyme can be harvested right before a frost. Cut about 1/3 of the plant in September and air dry. When dry strip the leaves from the stems and store in air tight containers. Thyme can also be frozen.
Along with your herbs I'm sure you harvested some vegetables too. Harvest time is wonderful with all the tomatoes, peppers, squash, zucchini, carrots, beets, beans, etc. There is such a variety. Here are some ways to deliciously preserve your harvest of herbs and vegetables:
Here is how to can your tomatoes:
Cold Pack Tomatoes
Peel tomatoes and cut into chunks. Pack them down somewhat with a wooden spoon or your hand, so that some juices run - but don't smash them flat. Fill to within 1/2 inch of the jar rim. Top with 1/2 tsp citric acid or 2 T lemon juice. Run a non-metal spatula around the inside of the jar to remove air bubbles. Clean jar rim. Top with your lid, tighten it, and process in a water bath for 45 minutes (industry standard now calls for 85 minutes) We don't sterilize our jars in another pot. We run the dishwasher on hot and do not remove the jars until we are ready to use them. They are usually still hot.
Try these chutneys and relishes to preserve your herbs and vegetables:
Garden Salsa Recipe
10 c peeled, cored, chopped tomatoes
7 1/2 c hot and/or mild peppers, chopped -- about 3 pounds
5 c chopped onions
1 1/4 c cider vinegar
6 cloves garlic -- minced
3 T cilantro -- minced
3 T salt
Combine all ingredients in a large saucepan. Bring mixture to a boil. Reduce heat and simmer 10 minutes. Pour mixture into hot jars, leaving 1/4-inch head space. Adjust caps. Process 15 minutes in a boiling water bath. Yield: about 6 pints.
Zucchini Relish
12 C Chopped Unpeeled Zucchini (chop as fine as possible)
4 C Chopped Onions
2 C Chopped Green Peppers
5 T Salt
Combine in a large bowl and leave to sit overnight. Day 2 Rinse ingredients in cold water.
Mix the following in a large kettle
2 1/2 C Vinegar
6 C Sugar
1 T Dry Mustard
3/4 Tsp Nutmeg
3/4 T Cornstarch
3/4 Tsp Tumeric
1 1/4 Tsp Celery Seed
1/4 Tsp Black Pepper
Mix and cook on stove top until the mixture starts to thicken. ADD THE ZUCCHINI MIXTURE NOW. Cook for 30 minutes boiling slowly. Pack in hot jars and seal. Makes 6-8 pints.
HARVEST GOLD RELISH
3 c whole kernel corn
1-1/2 c chopped tomato
1 c chopped green pepper
1/2 c finely chopped green onions
4 T brown sugar
1 jalapeno pepper, seeded and minced
1/2 c white vinegar
1/2 tsp salt
1/2 c minced fresh dill
Combine first 7 ingredients in a heavy, nonaluminum saucepan, bring to a boil. Reduce heat to medium-low and simmer, uncovered 20-25 minutes or until liquid has evaporated, stirring frequently. Remove from heat, stir in salt. Let cool 5 minutes. Stir in dill. Spoon into a serving bowl. Let cool to room temperature. I've never canned this, just make it and keep in the refrigerator. It won't last long.
Dills
Makes about 5 quarts, using about a pound of dills per quart.
Wash dills in hot water. Soak overnight in cold water (place in refrigerator).
Brine: 3 quarts boiling water
2 cups white vinegar
1/2 cup coarse salt
1 teaspoon alum
Bring water to a boil and add rest of ingredients. Boil until dissolved. Sterilize canning jars. While still hot, arrange dills in jars, along with several cloves of garlic, a couple of dried red peppers and 2 or 3 bay leaves (grape leaves also work very well). Pour the brine over the dills, then close up the jars. The pickles need to sit for about 2 weeks before they are ready, I believe. It is best to store them in a dark cool place. (The refrigerator or a fruit cellar) Then pop open a jar and enjoy!
Herbal Jellies
First make an infusion of the herb by combining 1-1/2 c fresh herb leaves, crushed or 3/4 c dried herbs, with 3-1/4 c water or apple juice. Heat to boiling and remove. Cover and steep about 10 minutes. Strain and measure 3 c of the infusion for the base of the jelly.
If you are using powdered pectin add to the infusion 2 T lemon juice or vinegar and 4 c of sugar. If you are using liquid pectin add 1/4 c lemon juice or vinegar and 4 c sugar. Then follow package directions on pectin box.
Basil Jelly is good with rolls and beef roasts, poultry or fish.
Lemon balm in red grape juice instead of water or apple juice compliments fish and poultry
Lemon Thyme with white grape juice works with fish and cooked vegetables.
Try Lemon Verbena and lemonade to be used with fish, vegetables and fruit salads
Marjoram jelly (use 1/4 c fresh leaves) and unsweetened grapefruit juice is good with fried dishes, poultry and meat.
Marjoram and mint combination jelly (1/2 c each of fresh leaves) tastes wonderful with lamb
Mint (1 c fresh leaves) and apple juice or cider. Good with lamb, ham, and pork.
Parsley (use 1 c fresh leaves) and lemon (zest of 1 lemon). Use 5 c sugar and use with meats and cheeses.
Parsley and white wine - good with fish and cream cheese.
Rosemary and sherry works well with poultry and fish.
Sage (use 1/4 c fresh leaves) and apple juice is delicious with poultry, pork, lamb and cheese.
Savory and cranberry juice is lucious with poultry and fish.
Tarragon and grape juice is good in molded salads and beef.
Enjoy the fruits of your harvest.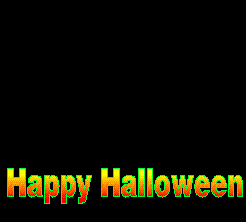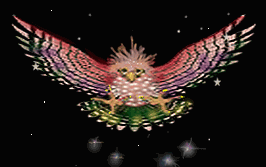 Some of the graphics were from this web site:
http://www.grove.showbird.com/timagemap.html
Please go and see my Fractal Gallery at:
http://members.tripod.com/starspirit/fractal.html
See my friend Steven Durham's Fractal Gallery at:
http://victorian.fortunecity.com/seurat/160/
Think of it. Shopping at the touch of your fingers. You can shop for software, office supplies, steaks and meats, cutlery, games, mens and womens clothing, housewares, shoes, sports items, computers, lawn and garden supplies, leather products, jewelry and gifts, toys, chocolate, floral gifts, specialty foods, brushes and mops, cleaning supplies and just about anything else you might think of without the crowds. You don't need to go anywhere. Just flip on the computer and save money - you MAY EVEN MAKE MONEY WHILE YOU SHOP. A dream come true, you might ask? No, it's Quixtar. For more information email Tony at harding6@quixnet.net.